London Attractions
LONDON – A WORLD CLASS CITY
"When a man is tired of London, he is tired of Life."
Samuel Johnson's words from over 200 years ago still ring true today.
London is a world class city which offers a variety of things to do for everyone. It is home to the magnificent and historic Big Ben, Westminster Abbey, Houses of Parliament and Buckingham Palace. There are many beautiful gardens, Royal Parks, markets, great museums and galleries, not to mention the glittering lights of Theatre land and London at night. Architectural London is a joy in itself, there is a complimentary mix of both traditional and modern with St Paul's Cathedral, the London Eye and the Gherkin all standing side by side. An equally popular pass time is shopping in the bustling Oxford Street or legendary stores such as Harrods, Harvey Nichols, Selfridges and Westfield.
London is a modern 24 hour city with countless pubs, bars and restaurants offering authentic global cuisine. Various events, exhibitions, shows, concerts, football matches surround London throughout the year and as a result, it is no wonder that over 28 million visitors flock to the capital each year.
There are so many things to see and do in London it is difficult to know where to begin. To help you out, we have compiled a "Calendar of major London events" and a list of top attractions and things to do in London showing their distance from the hotel.
We also thought it would be helpful to give you an insider's guide to London so we asked our team for their top recommendations for things to do, here is their list:
This list is by no means exhaustive, if there's something that is not on our list that you are keen to see - why not ask our team and see how they oblige.
Mr. Shariff:
1. Buckingham Palace, Houses of Parliament, Big Ben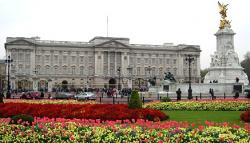 You can follow a nice route on foot from hotel which takes you past Buckingham palace (10-15 minute walk) then onto the Houses of Parliament and Big Ben via St Jame's Park. If you are visiting during the summer months, the State Rooms of the Palace are open to the public, recently the Duches of Cambridge's wedding dress was on display.
Buckingham Palace (1.45 km, approximately a 15 minute walk from the hotel)

Houses of Parliament and Big Ben (1.9 km, approximately a 20 minute walk from the hotel)
2. London Eye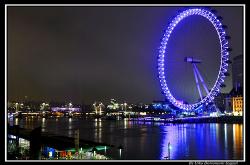 Definitely a must-see attraction that I would recommend the unique 360 degree view of London is spectacular.
London Eye (2.7 km, approximately a 25 minute walk from the hotel)
If you are interested in seeing where the recent Royal Wedding took place pop into Westminster Abbey, you will find there is plenty more to see inside including headstones of many famous Brits from the poetry and literary scence as well as Royals.
Westminster Abbey (1.7 km, approximately an 18 minute walk from the hotel)
Majaz:
1. Afternoon Tea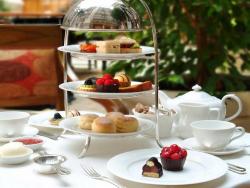 My favourite place for afternoon tea in London is at the Ritz hotel – but be sure to book in advance, for a weekend table you would need to book around 3 months in advance!
If you're on a budget however, there are plenty of other places to try for afternoon tea. The Sanderson's Mad Hatters Tea Party and Bea's of Bloomsbury are just a couple but for a more detailed
list check out this link:
http://www.timeout.com/london/restaurants/features/5603/London-s_best_afternoon_tea.html

2.Harrods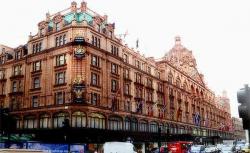 One of the finest department
stores in the world! Even if you're just there to browse it is definitely worth a look, located in Knightsbridge, just a short (10 min) bus ride away. Don't forget to visit the department on the ground floor where you can buy some great souvenirs to take home, and the all-year-round Christmas shop!
Harrods (1.9 km, approximately a 20 minute walk from the hotel)
3. Visit one of London's beautiful parks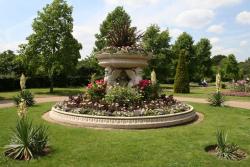 If it's not raining make the most of it and head down to one of London's beautiful green spaces. There are so many to choose from but my favourites are Hyde Park (only a 5 minute bus ride away)
where you can pedal a boat across the Serpentine Lake, Regent's Park and Green Park. Further afield there is Richmond Park which has a Deer Park with numerous deer. Here are some more: http://www.londontown.com/London/London%27s_Top_Parks
Also if you're into horticulture not to be missed is the world famous botanical gardens – Kew Gardens, although there is an entry fee for this.
Aftab:


The world famous wax work museum where you
can have your photo taken with anyone you can imagine from esteemed world leaders to the hottest celebrities and sports stars, not to mention
Royalty!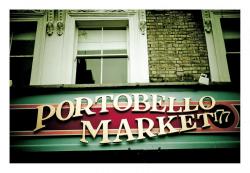 2. Visit a London Market

There are so many to choose from including
Portobello Road market in Notting Hill famous for antiques, Camden Market for a bit of everything, Spitalfields market for clothes and all sorts and Borough market by London Bridge which has a great selection of food. There are in fact 80 local markets, check out this list for a few more
ttp://www.timeout.com/london/feature/996/london-markets
One of the largest museums in London, home to ancient artefacts from ancient Egypt and Greece as well as the Rosetta stone
which helped our ancestors translate ancient languages.
British Museum (6 km, approximately 20 minutes by public transport)
Located right next to Tower Bridge (the one that opens up in the middle and people often incorrectly call London Bridge), the Tower of London is a historical treasure trove and quite literally too, as it is home to the Crown Jewels, the largest diamond in the world – the Kohinoor set within the Crown!
Tower of London (6.3 km, approximately 20 minutes by public transport)

If you take the underground to Tower Hill (a straight 10 min train ride from Victoria) you can see relics of the old London Wall which used to surround the City in the Roman era.
Designed by Sir Christopher Wren, this magnificent building was built after the original was burnt down in the Great Fire of London in 1666. There are amazing panoramic views if you're brave
enough to climb the 528 steps to the top. If you're keen to explore London by foot, you can start with Buckingham Palace, walk down the Mall to Trafalgar Square, then along the Strand and on to Fleet Street. From here you will be able to see the grand Cathedral.
St. Paul's Cathedral (4.1 km, approximately 20 minutes by public transport)
London is one of the best cities in the world for shopping, for everything from markets to high street to haute couture. Oxford Street is a safe bet to start with as it has something to suit
everyone's budget and with Bond Street and Regent street just along the road there is something to suit those with a larger budget! Marble Arch is where is all begins and is only a 10 minute bus ride away. If you prefer shopping malls try the Westfield mall in Shepherds Bush which is officially Europe's largest shopping mall and has plenty of restaurants and a multiplex cinema for when
you're feet get tired!
Victoria Shopping Centre (0.2km, approximately a 3 minute walk from the hotel)
Oxford Street (3.2km, approximately a 12 minute bus journey)
Suha:

1. Piccadilly Circus, Leicester Square and Covent Garden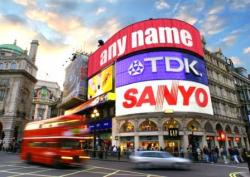 These three areas are all within 5 minutes walk of each other and have great appeal both during the day and at night. Covent Garden has many boutique shops, an eclectic market and many cafes and
restaurants. Leicester Square is packed full of cinemas, bars and nightclubs and Piccadilly Circus is home to the Broadway of London, our very own 'Theatreland' called Shaftesbury Avenue where you can watch the latest shows as well as the classics that have been running since I was born! If it's nightlife you're after, this is the place to be!
Piccadilly Circus (2.3km, approximately a 10 minute bus journey)

Leicester Square (2.4 km, approximately a 10 minute bus journey)

2. The Southbank and Tate Modern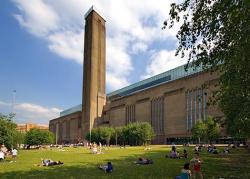 The Tate Modern art museum is situated on what's known as the Southbank
on the South side of the River Thames. Like Paris' modern art museum in the Centre Pompidou, London's modern art collection is housed in an equally strange albeit less colourful building – an old power station.
If modern art is not your thing, the Southbank is still worth a visit as there are many street vendors and street entertainers as well as numerous cafes, bars and restaurants and Shakespeare's Globe Theatre a bit further along.
Tate Gallery (1.6km, approximately a 17 minute walk from the hotel)
Great for both kids and adults. The Aquarium is also located along the Southbank right next to the London Eye. It is an awe inspiring underground water world with a huge variety of fish and sharks. And just when you think it's all over there's the arctic zone with dozens of penguins!